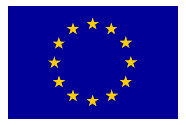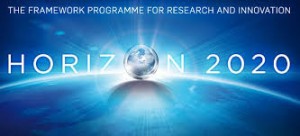 The PD-MitoQUANT project (2019-2022) is an academia-industry consortium, coordinated by Professor Jochen Prehn, which has received funding from the Horizon 2020 Innovative Medicines Initiative (IMI) to investigate mitochondrial dysfunction in Parkinson's disease (PD).
Research has shown that malfunctioning mitochondria, the powerhouses of the cell, are
involved in Parkinson's. However, researchers and companies developing new drugs need to know more about how mitochondrial malfunctioning is involved in disease progression and better models are needed for drug discovery and development.
PD-MitoQUANT is an Innovative Medicines Initiative (IMI) project that will help to address these challenges. Academic experts, SMEs, pharmaceutical companies from the European Federation of Pharmaceutical Industries and Associations (EFPIA), and the patient advocacy organisation Parkinson's UK will come together to:
• improve our understanding of mitochondrial malfunctioning in Parkinson's
• identify and validate molecular drivers and mechanisms in Parkinson's and other
neurodegenerative conditions
• develop better models for studying Parkinson's, and
• discover innovative therapeutic targets that can be further progressed by the EFPIA
partners in the future
The PD-MitoQUANT consortium leverages multi-disciplinary expertise in the fields of PD, mitochondrial function, neuronal biochemistry, and systems biology. Through integrated in vitro, in vivo and in silico approaches, PD-MitoQUANT will perform thorough and unprecedented investigations of mitochondrial dysfunction in PD, identify and validate novel disease biomarkers, and propose innovative therapeutic targets. PD-MitoQUANT will initiate a European research platform of excellence in PD that will continue beyond the project, providing long-term and sustainable progress in the understanding of mitochondrial dysfunction in PD, towards clinical application.
check out our first (August 2019)  newsletter here  and the PD-MitoQUANT website https://www.pdmitoquant.eu/
The Team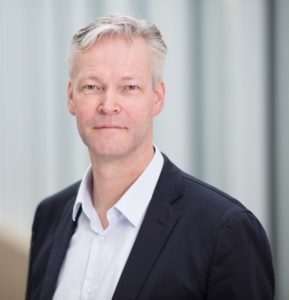 Professor Jochen Prehn is the Co-ordinator of the PD-MitoQUANT project. Dr. Ian Reynolds is the Project Leader, serving as a consultant on behalf of Teva Pharmaceutical Industries, sharing overall leadership with the Coordinator.
Dr. Tina Stummann and Dr. Olga Corti are Scientific Co-Leaders, focusing on orchestration and integration of the scientific work of the project.
Click here for more information on these PI's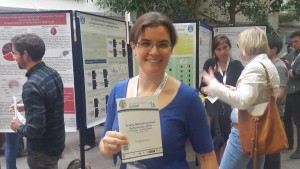 Dr. Niamh Connolly, Computational Systems Modelling & Neuronal Physiology, Centre for Systems Medicine, RCSI 
 
Dr Orla Watters, Mitochondrial function and dynamics evaluation, Centre for Systems Medicine, RCSI
CSM, RCSI is co-ordinating PD-MitoQUANT and leading the in vitro research work package, including:
experimentally evaluating fibrils for apoptosis and necrosis (cell death) in in vitro models,
measuring mitochondrial bioenergetics, dynamics, morphology and stress response in in vitro models
conducting network analyses of integrated transcriptomic and proteomic data using bioinformatics and systems modelling approaches
determining key drivers and combinatorial signatures of mitochondrial dysfunction, and designing measurable endpoints for translation of signatures to other in vitro and in vivo models.
The RCSI team will also play a key role in the in vivo research, designing endpoint assays and an experimental platform for the investigation of mitochondrial function.
Other Partners
6.      MIMETAS (Leiden, the Netherlands, Gaithersburg, USA, Tokyo, Japan)