OXY-SENSE – A biosensor, image analysis, and work flow system platform for the study of neuronal injury and assessment of cellular bioenergetics
Cellular bioenergetics play a key role in the pathogenesis of acute and chronic neurological disorders. Novel sensors and analytical systems in combination with biomedical imaging can provide powerful new insights into the role of cellular bioenergetics in the propagation of disease states.
OXY-SENSE is an Industry-Academia partnership of experienced neuroscientists, experts in optical oxygen sensing and probe design, plus a global player in biomedical imaging and software design.
OXY-SENSE will develop and apply new technologies to investigate the role of cellular bioenergetics in neurological disorders and toxicity, with the aim to identify and validate new therapeutic targets and test systems.
The partnership will allow for the development and dissemination of new, European born, technology by integrating the R&D activities of LUXCEL Biosciences, a SME and pioneer in oxygen sensing technologies, into a hypothesis-driven research programme.
Expertise in image analysis, pathway modelling and software development resulting from a previous academia-industry partnership with SIEMENS will merge with the activities of OXY-SENSE.
Through industrial and academic secondments, the recognised expertise of SIEMENS in software development and project management and the expertise of LUXCEL in sensor development will be mutually beneficial for all partners involved, and accelerate their discovery process and the commercialisation of these findings.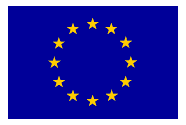 This project has received funding from the European Union's Seventh Framework Programme for research, technological development and demonstration under grant agreement no 230641.