We have had a great time with various aspects of Science outreach to spread the word about STEM and enthuse young minds about the diversity of science from ages 6-16 years of age
This year we collaborated with Midlands Science on various school events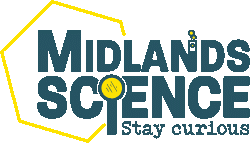 https://www.midlandsscience.ie/about-us/
Midlands Science is a not for profit company which works to create greater interest in STEM [Science, Technology, Engineering & Maths] education and skills among students, teachers and members of the public in the Midlands [Laois, Offaly, Longford and Westmeath]. This is a key issue for the region's development. We reach over 16,000 people directly per annum and our work has been independently and positively evaluated and found to be impactful, creative and innovative. We make a particular effort in all projects to engage with those from lower socio-economic backgrounds, as they are the least likely to engage with STEM outreach. We hosted two workshops in two primary schools on Monday and Wednesday 14th and 16th of November to celebrate 'all things Science' these took place in St Patrick's BNS in Portarlington and Presentation primary school, Co Laois.
these students are very enthusiastic and loved and were so happy that we went to their school.
here are some pics of the two days
Dr Brenton Cavanagh is a research engineer from the office of research and innovation at RCSI and joined us for the day to show the kids microscopy and some 'weird science' with dry ice and detergent! Dr Criodan O' Murachu also joined us from Midlands Science to showcase some of his tricks in chemistry!
Dr Bonner was also interviewed for the RTE TV programme, Nationwide that was aired on 18-11-2022. This programme showcased the STEM outreach across the Midlands in conjunction with Midlands Science. This work was sponsored by the RTE Late Late Toyshow appeal 2021.
Secondary schools in the Midlands were also visited by Dr Bonner
Edenderry
Portlaoise CBS
St Mary's Portaloise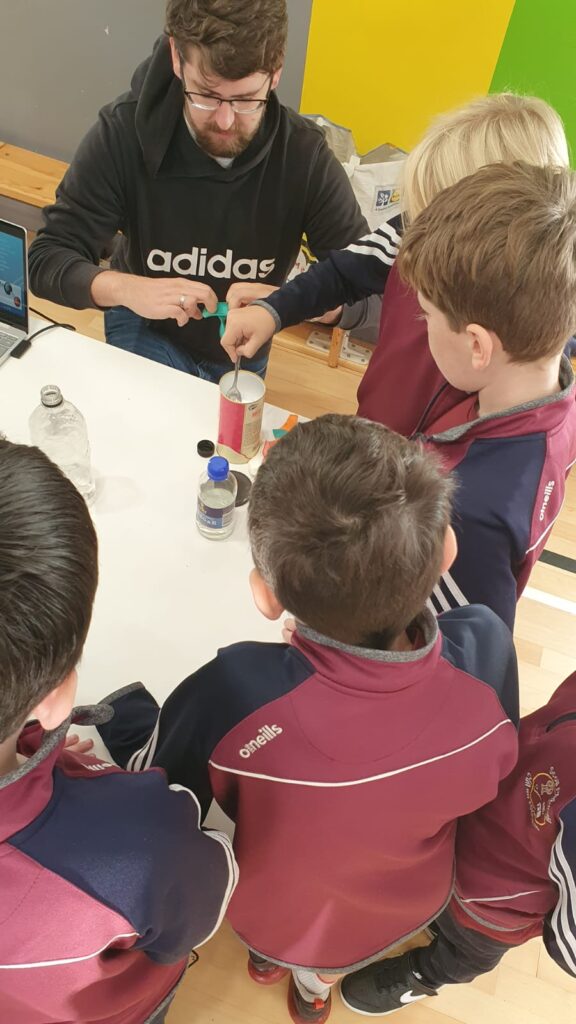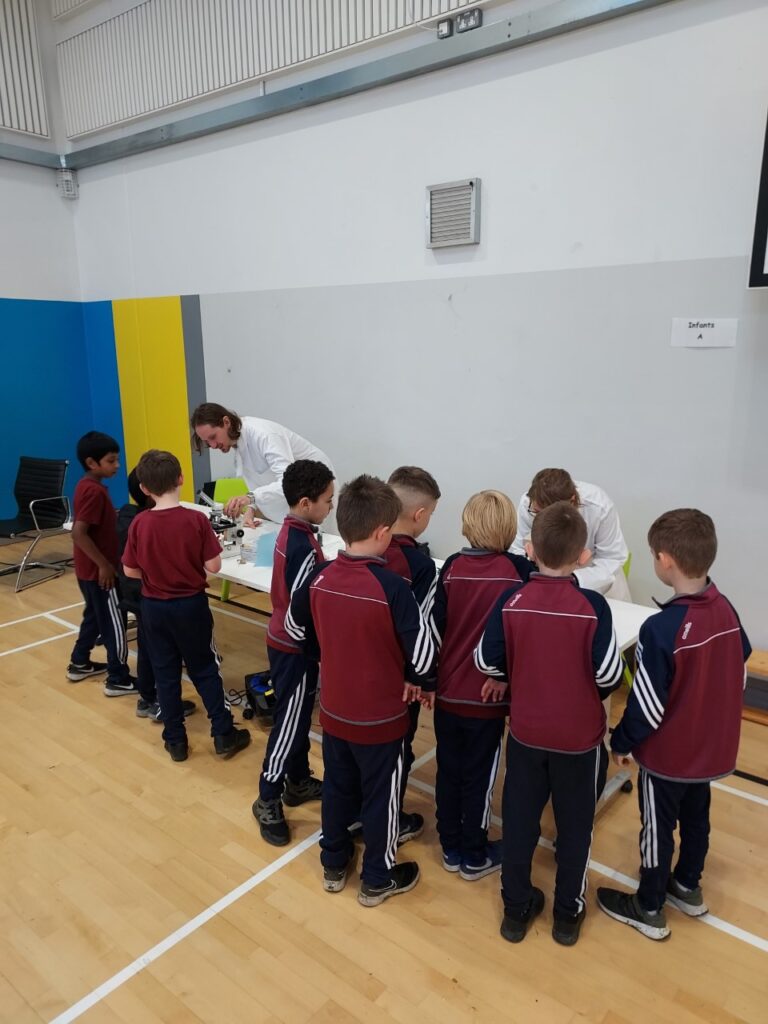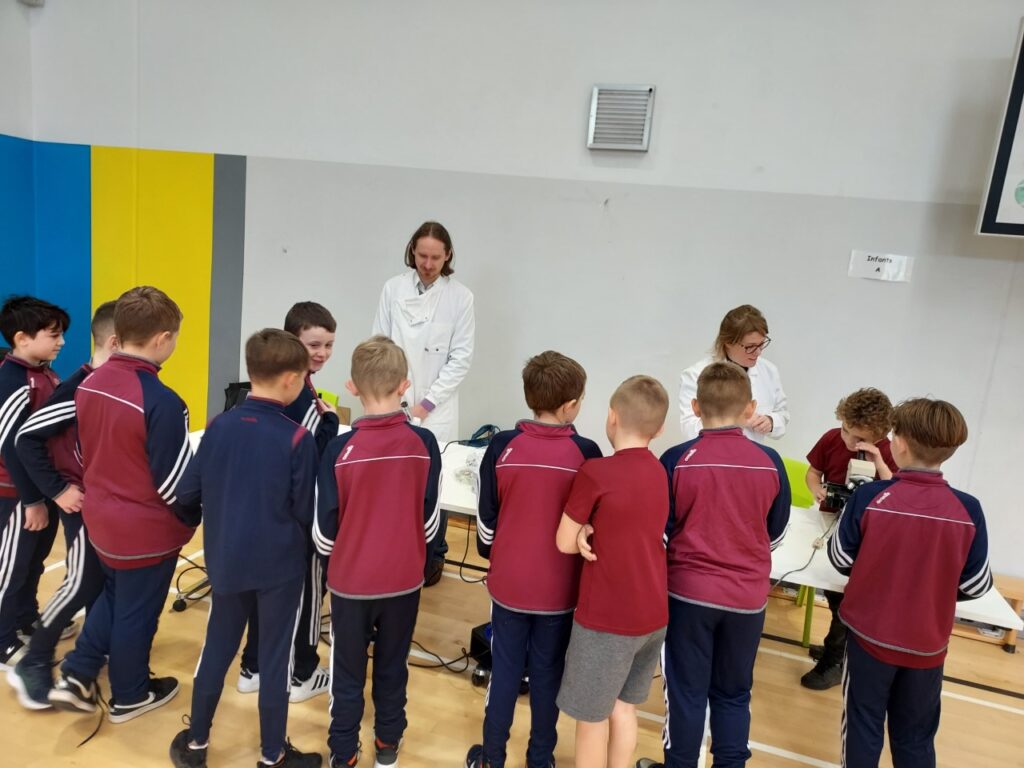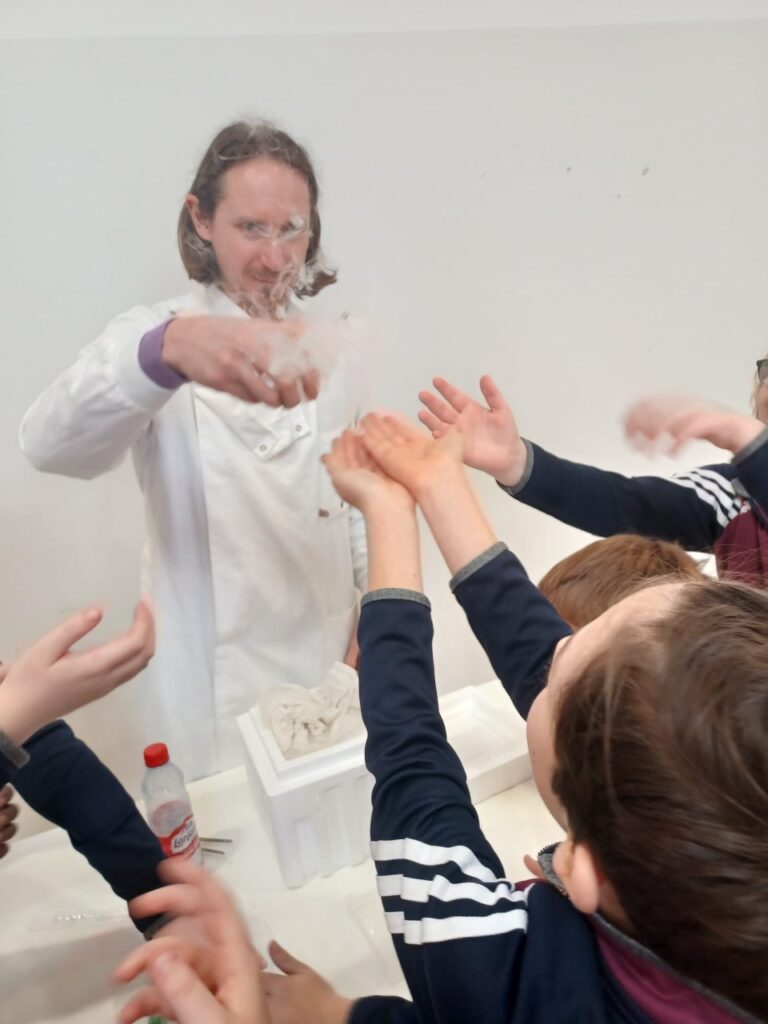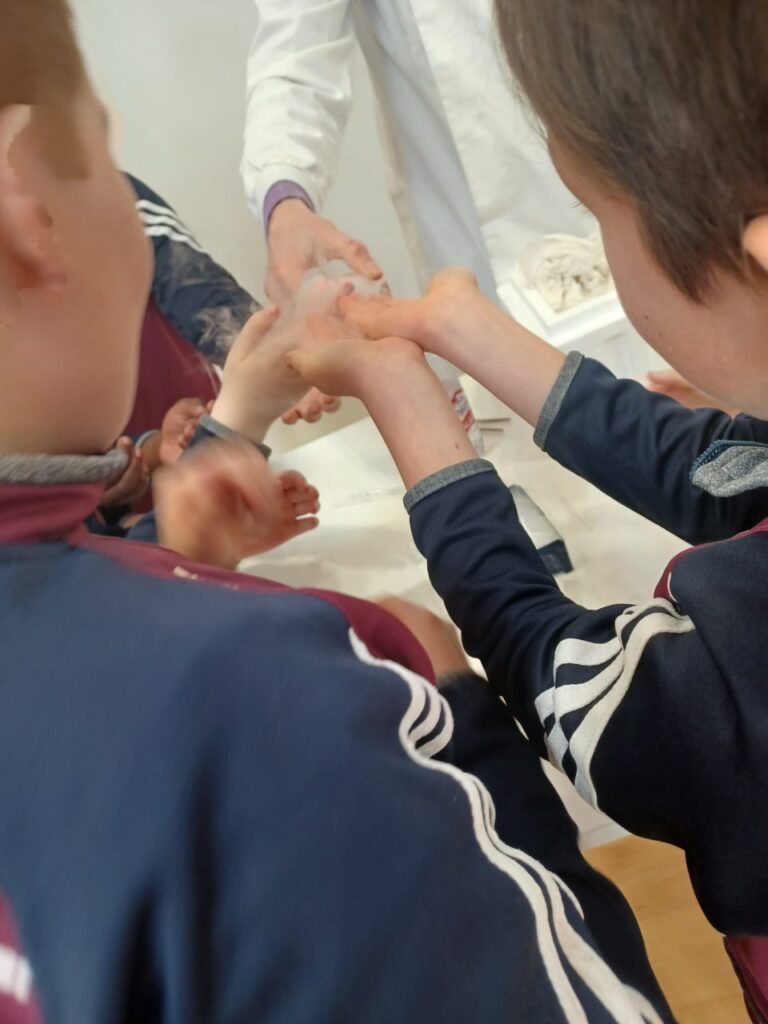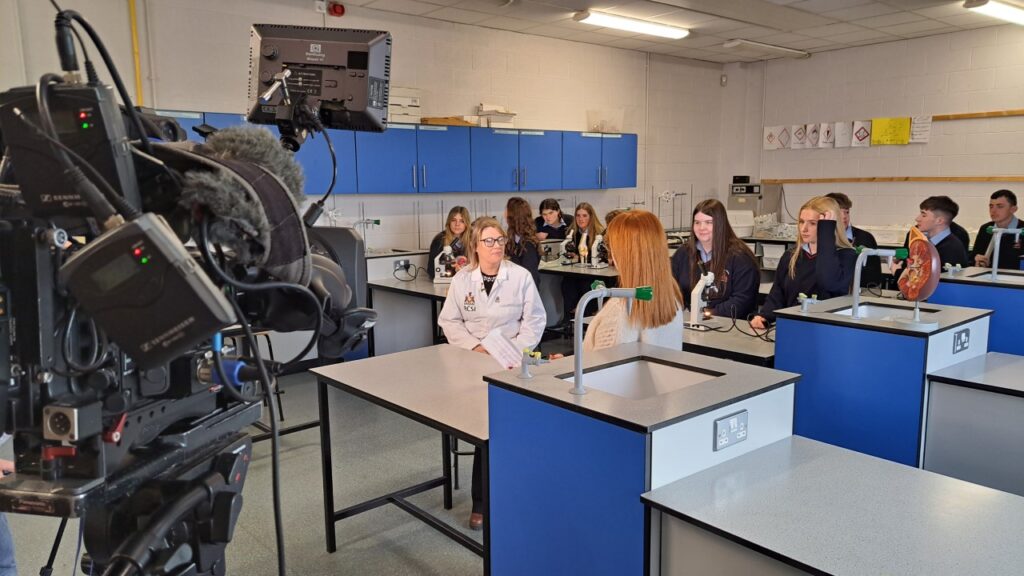 Secondary schools in the Midlands were also visited by Dr Bonner
Edenderry- Oaklands Community College
Portlaoise College
St Mary's Portlaoise