FutureNeuro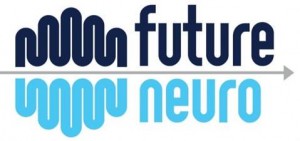 FutureNeuro brings together internationally recognised neuroscientists, clinical neurologists, geneticists, cell-biologists, analytical and materials chemists from five different third level institutions (RCSI, TCD, UCD, DCU, NUI Galway) as well as a wider network of clinical neurologists and other collaborators based around the country.
As part of a work package 7  of Future Neuro grant
Project Title: Analysis of tiRNA and tiRNA-protein complexes and development of tiRNAs as therapeutics and biomarkers in ALS and epilepsy
Aim: To perform a systematic analysis of tiRNA – protein complexes in ALS and Epilepsy models as well as samples from patients.
Binding of tiRNA to protein complexes protect tiRNA from degradation and impacts on their stability, detection ability and function. tiRNA may represent novel regulators of protein translation and miRNA function and represent novel therapeutic targets for neurological disorders. The natural spectrum of tiRNA accumulating in ALS and epilepsy is unknown. Using the pre-clinical mouse models of ALS (SOD1 mt, Fus nt, and TDP-43 mt mice) and epilepsy, we will assess tiRNAs and the composition of tiRNA complexes in these animal models. The researcher will profile tiRNA fragments to establish the profile and compostion of tiRNAs.
https://www.futureneurocentre.ie/diseases/motor-neurone-disease/