Below is a short description of our Breast Cancer Projects

From population to patient: Leveraging systems medicine to personalise breast cancer treatment
The ICS BREAST-PREDICT Cancer Research Centre aims to develop a systems-level clinical, pathophysiological and pharmacoepidemiological data-driven approach that will facilitate evidence-based predictive breast cancer medicine. Founded upon the rationalisation of national data and bioresources, together with advanced mining of publically available datasets, the BREASTPREDICT Centre will utilise systems medicine-based approaches to (a) model the effects of pharmacoepidemiological, comorbidity and lifestyle factors on breast cancer outcome; (b) examine the adaptive responses of breast tumours to targeted therapy; (c) identify rational combinatorial therapeutic regimes; (d) provide mechanistic anchoring of key breast cancer-driving pathways; and, (e) facilitate validation of signature-based diagnostics that can predict outcome and response to therapeutic intervention. To achieve this, a comprehensive analysis of breast tumours and associated bioresources from retrospective cohorts, ongoing prospective trials and novel prospective trials will be performed utilising next generation sequencing approaches and antibody-based proteomics, while functional genomic approaches will be employed to identify novel therapeutic targets and rational combinations of existing drugs. Findings will be mechanistically evaluated in vitro and in vivo using animal models and non-invasive imaging techniques. In summary, the BREAST-PREDICT Centre will facilitate the rationalisation of drug utilisation prior to and during breast cancer therapy and inform the next generation of hypothesis-driven research and clinical trials.
 This collaboration and research centre was funded by the Irish Cancer Society.
There are 10 principal investigators in BREAST-PREDICT
Professor William Gallagher
Professor Gallagher is Director of the Collaborative Cancer Research Centre: BREAST-PREDICT and Associate Professor of Cancer Biology, University College Dublin
Professor John Crown
Professor Crown is Co-Director of the Collaborative Cancer Research Centre BREAST-PREDICT; Consultant Medical Oncologist, Dublin City University / University College, Dublin, St. Vincent's University Hospital, [also affiliated with ICORG as Chair of Breast Disease-Specific Subgroup]
Professor Walter Kolch
Professor Kolch is Director of Conway Institute, of Biomolecular & Biomedical Research, University College Dublin
Professor Bryan Hennessy
Professor Hennessy is Consultant Medical Oncologist, Beaumont Hospital [also affiliated with ICORG as Vice-Chair of organisation]
Professor Des Higgins
Professor Higgins is Professor of Bioinformatics, University College Dublin
Professor Michael Kerin
Professor Kerin is Professor and Head of Surgery, National University of Ireland, Galway
Professor Jochen Prehn
Professor Prehn is Director, Centre for Systems Medicine and Professor of Physiology, Royal College of Surgeons in Ireland
Professor Rosemary O'Connor
Professor O'Connor is Professor of Cell Biology, University College Cork
Professor Kathleen Bennett
Professor Bennett is Associate Professor of Pharmacoepidemiology & Biostatistics, Trinity College Dublin
Professor Leonie Young
Professor Young is Associate Professor, Breast Cancer, Royal College of Surgeons in Ireland
************************************************************************************

Identification of driver mutations and tumour evolution in HER2 positive breast cancer
This project analyses data from the TCHL (Trastuzumab, Carboplatin, and Docetaxel, with Lapatinib) clinical trial breast cancer whole exome sequencing project. Using a data processing pipeline based on the GATK (Genome Analysis Tool Kit) Best Practices Pipeline, variants will be called on a total of 34 tumour samples from 25 patients. This includes 20 patients where only a pre-treatment sample was taken from that patient, and 5 patients where samples were taken from multiple timepoints across the course of therapy. The whole exome sequencing data will be analysed for the presence of known or predicted driver mutations. The subclonal architecture and mutational signatures of the genomes of these samples will also be analysed. The genomic landscape of the samples taken from the same patient across multiple timepoints will be used to analyse the evolutionary history of the tumours in those patients and how they had evolved in response to therapy. The genomic landscape of samples from patients who showed complete response to therapy will be compared to the genomic landscape of patients who did not respond to therapy.
PI- Dr Simon Furney
************************************************************************************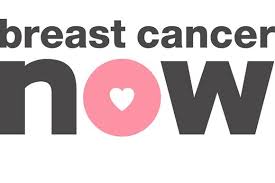 BREAST CANCER NOW: Determining the role of the epigenetic reader bromodomain protein 3 in invasive lobular carcinoma. Invasive lobular carcinoma (ILC) is the second most common type of breast cancer accounting for approximately 10% of all breast tumours. ILC is characterised by a loss of E-cadherin and it is generally oestrogen receptor positive. We aim  to decipher the exact role of each Brd protein in ILC using RNA-seq and CHIP-seq.
PI:  Dr Triona Ni Chonghaile 

AbbVie Funded research project: Determining anti-apoptotic dependencies in Multiple Myeloma.
Using BH3 profiling we aim to determine if we can switch anti-apoptotic dependencies in Multiple Myeloma.
PI:  Dr Triona Ni Chonghaile 

StAR RCSI Award: Assessing the role of the microenvironment on T-cell acute lympoblastic leukemia anti-apoptotic dependence. We utilize state-of-the-art technology BH3 profiling to determine sensitivity to apoptosis and anti-apoptotic dependencies for discovering targeted therapeutics in T-cell acute lymphoblastic leukaemia.
PI:  Dr Triona Ni Chonghaile 

H2020: PI on Marie Skłodowska-Curie Action Global Fellowship "Development of a novel genetically engineered mouse model to study the role of HDAC6 in oncogenesis and metastasis of non-small cell lung cancer." In Europe lung cancer is the second most common cancer in men and the third most common cancer in women. Approximately 70% of all newly diagnosed patients present with local advanced or metastatic disease, requiring systemic chemotherapy. NSCLC accounts for nearly 85% of all cases of lung cancer. Despite the discovery of novel targeted therapies there is still a poor prognosis for lung cancer due to drug resistance and tumor recurrence. The aim of this project is to determine the role of HDAC6 in NSCLC tumour initiation and metastasis using genetically engineered mouse models.
PI:  Dr Triona Ni Chonghaile 
Click here for more information on the projects