Ischaemic stroke and neurodegenerative disorders are leading causes of death and disability worldwide and constitute a significant burden to patients and their families. With the increase in life expectancy across the world, the incidence of these disorders is increasing rapidly. Despite improvements in prevention and emergency treatments for stroke, current treatment regimes are limited in their effectiveness due to a lack of understanding of the development of the neuronal injury within the brain. This results at least in part from limitations in our understanding of why neurons die or survive after stroke. Likewise, for most fatal and progressive neurodegenerative disorders there currently is no cure, and only very limited treatment options exist that address the symptoms but not the cause of the disease. We therefore aim to understand the underlying key pathophysiological processes, and from this to develop new therapeutic strategies.
Below are the Research projects that we are currently working on
Feburary 2019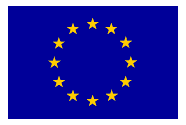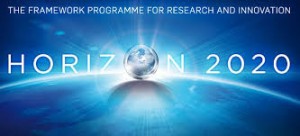 Click here for more information
Below is a short description of one of the project we and are our collaborators  are working on
MicroRNA as Novel Diagnostic biomarkers in stroke (MiND)

StAR RCSI Award
Ischaemic stroke is a leading cause of death and major disability resulting from death of brain tissue and focal neurological deficits; however, despite decades of research, treatment options remain limited and the lack of therapeutic treatment strategies is a critical clinical problem. To this end, there is a need for biomarkers as clinically useful diagnostic and prognostic indicators for outcome in patients, improving functional recovery through individualised therapeutic strategies. Such biomarkers have potential to be developed into neuroprotective agents aimed at rescuing ischaemic neurons from irreversible injury, widening the therapeutic window, improving neurological outcome and facilitating brain recovery. Endogenous microRNAs (miRNA) are potent regulators of gene function elevated in a wide range of diseases, with crucial roles as regulators of signalling pathways involved in ischaemia-reperfusion injury.
The overall aim of this research programme is to examine the unique molecular profile present in blood samples from patients suffering ischaemic stroke and to examine the relationship between these blood biomarkers and clinical outcome. This will identify a unique molecular signature associated with ischaemic stroke and provide invaluable information for the development of specific miRNA as clinically relevant diagnostic and prognostic blood biomarkers. Furthermore, identification of potential therapeutic targets has significant potential for better success in the development and translation of novel neuroprotective agents to limit progressive neuronal damage and death in the ischaemic penumbra.
Study Lead: Dr Shona Pfeiffer , Clinical PI's Prof. David Williams and Prof John Thornton
************************************************************************************
Previous Projects and Research Collaborations